Top B2B Platforms For Export Business New year brings new challenges! So is the case with the commercial trade industry. Online trade has progresses immensely since the emergence of (business to business) B2B websites. These B2B websites not only helped to accelerate the entire process but have also become the primary means for international trade activities.
Finding and getting connected with global businesses was never easier before. B2B websites came and changed the perception of international trade. Now instead of investing in brick and mortar outlets, businesses are more focused on creating a lasting online impression.
We are on verge of the 2022 and this is the right time to explore what online websites are going to ace the 2022 in USA. Here I have knocked together the Top USA B2B Platforms for Export Businesses that will help you to find foreign buyers and reliable sellers.
Top B2B Platforms For Export Business
The first position in the list of B2B Platforms of 2021 stays with none other than Alibaba. The B2B giant that has been serving the international trade industry for around 2 plus decades. Alibaba was founded by Jack Ma as the online platform that would help the Chinese manufacturers reach the international market, but the platform then evolved to become the global phenomenon. Today the company is known as one of the most popular, most used, and most reliable online trade stores. Alibaba operates from China and is popularly used around the world to source quality items and find reliable international buyers. Aside from being known as the best B2B websites of 2021, the company has established its hegemony on consumer-to-consumer (C2C), business-to-consumer (B2C), electronic payment services, shopping search engines, cloud computing services, and so on.
Though the default language of Alibaba is English, it can be translated into various languages like Japanese, Chinese, Deutsch, and so on. the company is hosting more than 35 million registered users from across the world.
Moving on to the third Best B2B Platform of 2021, we have Amazon. Another one of the USA based company that has left its mark on the international trade industry. Founded by Jeff Bezos in 1994. The headquarters for this organization are in Seattle, Washington. Just like Alibaba, and Tradewheel, this company also operates in international capacity and joins the global suppliers with buyers. Though the platform was established as an online marketplace for books, but soon that changed and Amazon entered the wholesale business domain. Aside from its efficiency in B2B market, Amazon is also a big name in digital streaming, artificial intelligence, and cloud computing. Examining the successes of Amazon, it was once termed as 'one of the most influential economic and cultural forces in the world.'
Amazon is not only a popular name for B2B industry but it is also quite very famous among B2C businesses. Operating globally, the company has numerous operational units and warehouses across the world. Amazon also employs a significant number of people for smooth business activities. From toys to coffee tables you can find it all here.
The second on our list of Best B2B Platforms of 2021 would be Tradewheel. One of the progressive online B2B platforms that was founded in 2003. The company had the vision to enhance and enrich B2B trade experience for global traders. With its headquarters in Delaware, USA, they operate globally, connecting the worldwide suppliers and international buyers through cables. Tradewheel caters to large sum of audience and supports more than 36 industry domains. It is regarded as the one stop sourcing solution for wholesale international buyers. The company has adopted a customer centric approach and deliver what they promise.
Must Read: Top 6 Customized T-shirt manufacturers in USA
Tradewheel is counted among the top 5 Best B2B Platform of 2021 because of their efficient features and innovative approach to marketing globally. It has been working with small, medium, and large-scale organizations to promote their business. Based on its performance, some reports even suggest that Tradewheel might surpass Alibaba in 2021 in terms of services. 24/7 active customer support, key account managers, vast international buyers and supplier's directory, safe payment methods, and affordable services are some of the key highlights of this website.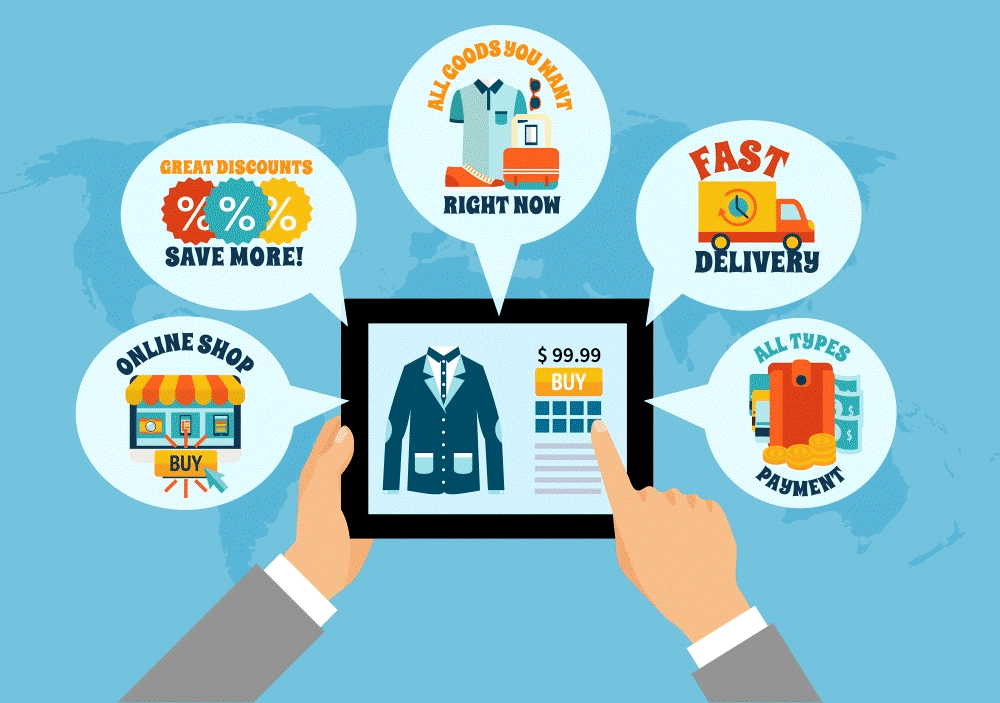 B2usa, is the fourth platform on our Top USA B2B Platforms of 2022 list. As depicted in the name, it is a USA based online trade store that has been into business since 2010. To facilitate the traders globally, B2usa is working with different operational units across the world. The company had the mission to allow micro, small and medium enterprises to reach the main international market and capture more business opportunities.
Must Read: Fashion Trends for Women 2021
B2usa strives to the ultimate source of business between USA and the rest of the world and thus it always invests in new services and new technological solutions. The company has a vast directory of wholesale suppliers and buyers. The website deals with a vast number of industries, from machinery to home décor. It is proficient in delivering up-to-date market insights and information on the latest industry products.
MFGTrade.com another great website to find the right international business opportunities. It is a comprehensive B2B marketplace that helps small and medium-sized businesses across the world to sell and purchase their desired items in wholesale.
The company is committed to provide services that meet and exceed the expectations of its members and try to bring innovative solutions for their e-commerce problems. The company offers both paid and free memberships for buyers and suppliers.
MFGTrade.com not only helps the USA market but is also a well-known part of the international trade world. Its Alexa rank is 137,394 and specializes in import-export and international trade. Around 50% of the traffic on this website is from USA, making it one of the top USA B2B platform.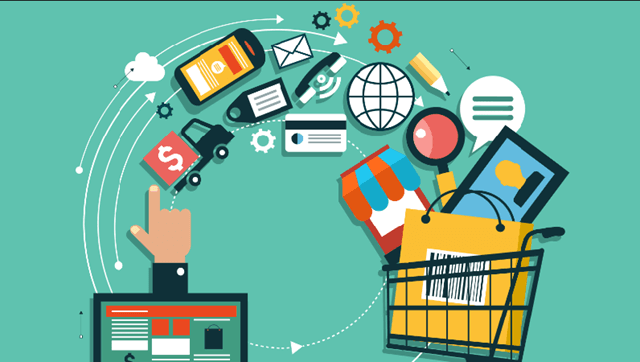 Wrapping up:
B2B websites are the present and future of the e-commerce trade. As important as it is to create a digital presence, it is also important to invest in the right platform, because that can make or break a business.
So to help you make the right informed decision, here we have mentioned the top 5 USA B2B platforms that will surely help your business grow!
Wings2fashion is also one of the leading Garment Exporters for B2B Business. We are Clothing Manufacturers in India and Export globally.