Winter Fashion 2020: Fashion is never stagnant, it keeps on changing every season. Winter Fashion 2020 Fashion trends are something people follow in order to stay up to date with the fashion flows and look trendy and beautiful whenever they step outside their house. Although, winter is one of the seasons which makes it a little difficult to dress up elegantly as well as to cover ourselves up for the cold weather. You cannot wear short dresses with high heels without freezing yourself outside.
The Winter season in this year, 2020 brings you a few of the latest trends which would help you slay your look as well as keep yourself cosy like the amazing wonder Woman Costume in the upcoming movie. Here are a few of the trends that you might want to definitely try out.
Winter Fashion 2020
1. Wide Bottom Jeans
One of the best bottoms you can have is wide-legged jeans. Wide leg jeans is one of the biggest trends of winter 2020. You can combine it with anything you want, a small top or a long one. You can wear a hoodie on top of it or even a sweater. Wide leg jeans work with all combinations and plus point – you won't freeze in them in the cold weather outside.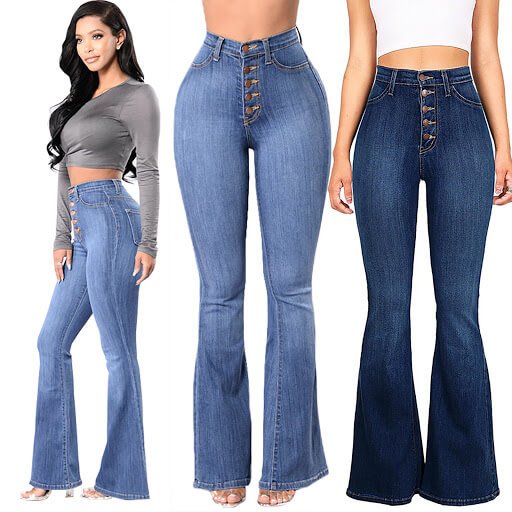 Pair these jeans with sleek shoes and even broad heels and see yourself slaying all your casual as well as fancy outfits in all your events.
Must Read: How to Dress Up and Dress Down Dungarees
2. Trendy Trousers
If you aren't comfortable wearing jeans out there, here is one of the most trending attires you can wear. These trousers are one of the biggest trends for winter fashion 2020. This style is inspired by the menswear style. It has a high waist style and have wide legs. Pair these babies up with a crop top and see yourself slaying in the mirror.
You can also combine these trendy trousers with a sweater on top and stilettos. These trousers would also look good on a short shirt with a blazer and shoes as your footwear. Combine it with literally anything and slay your events.
3. Stompers
It really isn't necessary to wear such stompers only in the cold weather. These stompers give a great yet tough look to your overall attire. They give an edgy look to the outfit and make you look like someone who shouldn't be messed up with. These big boots will definitely be your mate for the winter weather to protect your feet from the freezing floor.
On the other hand, these would also be the perfect choice for you to wear in all occasions including hiking, trekking, or running. These are heavy boots which would be perfect to give you the rough look, you always wanted.
Must Read: Best face masks to protect yourself from infections
4. Sweatsuits Winter Fashion 2020
There are days when you really don't want to invest your time in what to wear today. For those cozy, comfy, and lazy days, the trend brings you sweatsuits. These suits are ready to cuddle you with comfort and ease. This would be the perfect choice for you to wear if you want to go out on a chilly walk or just go to the shop to grab a coffee. These sweatsuits usually come in one monochrome color which would look perfect for a casual outfit.
Grab these sweat suits now and pair them with cute footwear and a cozy makeup. Get ready to slay your casual walks and make some heads turn right back to see you!
5. Chains – Jewelry
Why worry about the trending and pretty jewelry. This winter 2020 trend brings you the best and most cool accessory to wear. Girls always love to wear gold jewelry and here it is, the gold chain in trend that you all have been waiting for. These chains can be paired up with literally anything. You can wear it with jeans and a tee, you can wear it on sweaters with trousers. These are literally up for anything.
Grab this piece of jewelry and wear it. This would definitely give you a look of rough with a pinch of glamour. This trend has been inspired by men's chains. You can wear them on all occasions and it'll give you just the perfect look that you needed.
Must Read: 7 Tips To Pick Out Cost-effective Corporate Uniforms For Your Brand
6. Loafers Winter Fashion 2020
Heels can be a pain sometimes and so can boots. Winter 2020 trend brings you the most comfortable footwear for women. You can now wear these loafers as your footwear which would make your feet rest in ease and comfort and at the same time give you the best look. Heels and stilettoes are just too mainstream now.
You can pair these loafers up with jeans and a top, they would look perfect with formal outfits as well as casual. Grab these now and wear it for long distances so you can give your feet time to relax and be at ease.
Must Read: Trending Men's Underwear Style in 2020
7. Leather Blazers
You might think that leather jackets are not really suitable for all occasions. Well, don't worry because the winter 2020 trend brings you something more elegant and comfortable than a leather jacket. You can now lay your hands on the amazing leather blazers. Yes, leather blazers! These have a lapel wide collar and amazing fitting with padded shoulders. These would be the perfect choice for you to wear on all your casual as well as formal gatherings.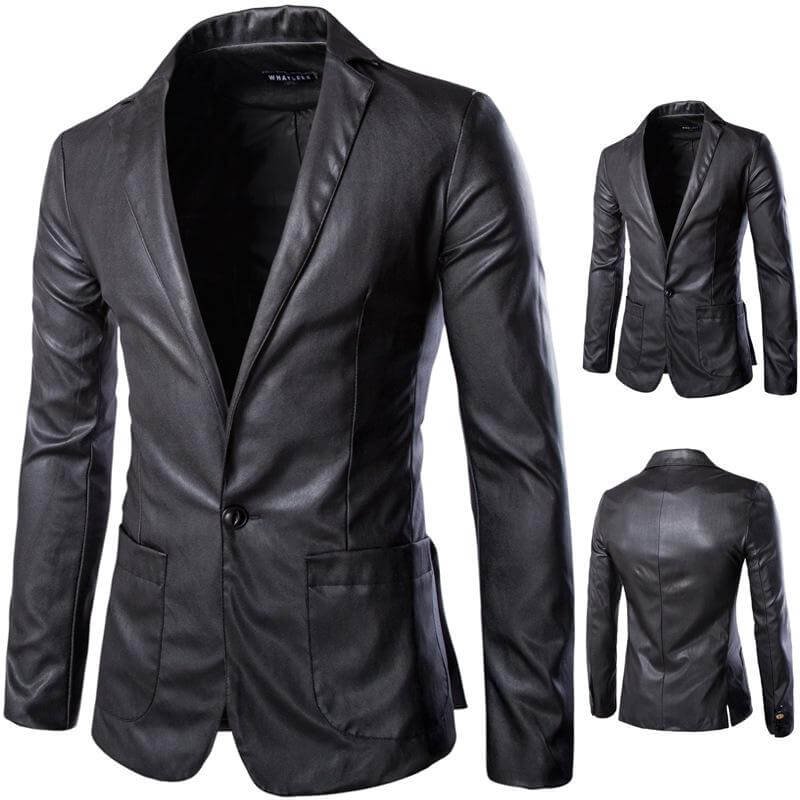 You can grab the blazers and wear it with either leggings or jeans – they'll look wonderful. Grab these leather blazers for this winter and slay your outings with just one piece of apparel with a unique combination every other time!
Subscribe our Youtube Chanel and Video