Made to measure suits: Stylish men don't just go for ordinary things and experiences. This explains the growing popularity of custom-tailored elegant suits. A bespoke suit helps to rediscover one's style for a unique appearance. It is high time you took the plunge to get your first bespoke suit. Fortunately, you don't have to budget time to visit a tailor. It is possible to find a credible tailor in Dubai ready to come to your location to take measurements for your custom suit & Made to measure suit.
Made to measure suits

Experiences to expect from your bespoke suit
Deserved fit
A professional tailor will come to your location at your convenience to take measurements for your suit. You will also have an opportunity to give the tailored features that will make your suit match your taste. Precision measurements and professional tailoring will create a suit with a perfect fit. This will show off your physique in the most flattering way. A customized suit gives power and makes one feel unique with its perfect fit.
Timeless appeal
Few things are timeless in fashion. A bespoke suit is made just for you and won't go out of fashion after a cycle. This suit doesn't go out of fashion since it's made with top-quality material to offer a timeless fit. You will always find an opportunity where this suit is the most appropriate. Although colors and styles of suits might change, a bespoke suit proficiently adapts to fashion changes to offer the most stylish look.
Motivation to stay in shape
his piece of attire from the best suit tailors in Dubai is a precious investment. Apart from fitting you like a dream, this custom suit will enhance your body to make you always stay in shape. Not keeping in shape is likely to make this expensive investment go to waste. Therefore, you are more likely to always mind your weight so your bespoke suit always fits you. This suit is the motivation you have been lacking to hit the gym so you look flattering all the time in your favorite suit.
Must Read : Best 5 High Heels Outfit To Wear In This Summer
More bang for your buck
A tailor-made suit will last longer than a machine-made one. This is because the professional and experienced tailor will walk you through the material selection process. This allows picking fine quality fabrics according to your measurements for a suit that will last longer. The bespoke suit will save you time and money since you are less likely to take it for repairs. This suit will be durable and always fit you for many years to come when attending official meetings and personal events.
Highlighting your personal style with Made to measure suits
For any stylish man who always wants to stand out from the crowd, a bespoke suit is a solution. A professional tailor will allow choosing your style combination for a suit that highlights your personal style. Opting for a custom-made suit allows bringing out individuality in your dressing. Regardless of whether you are to wear it to a formal event or to make a fashion statement, a bespoke suit will give you the look you desire.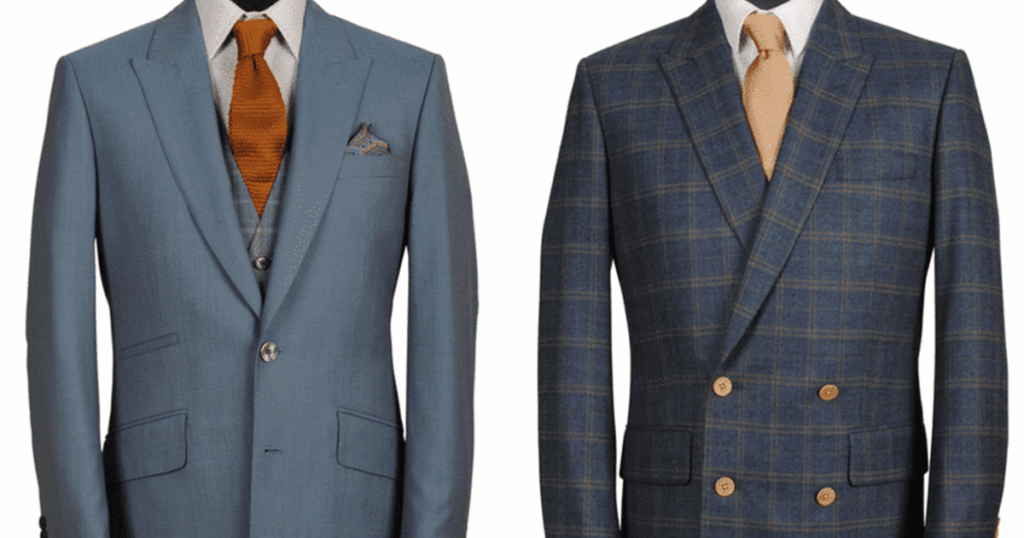 Control over suit features
When you buy a suit off the rack, you will have to settle for any color or fabric available. So, there is a chance of finding another person with the same suit for your event. If you find your choice of fabric, you might have to compromise on color. Fortunately, a custom-made suit offers a chance to choose your choice of fabric and color during the customization process. This guarantees no compromise when looking forward to making a style statement with your suit. 
Becoming a social media icon with Made to measure suits:
Posting your photos wearing your tailor-made suit is likely to make your Instagram buzzing with likes. A bespoke suit will portray your high sense of fashion and style. You will end up becoming a social media influencer for harnessing the concept of donning tailor-made clothing. The fabrics and personal style of your suit will always make you look outstanding. You will always turn heads wherever you pass and get easily noticed in your inner circle.
Must Read : Why Wearing Couple T-Shirt Is In The Trends?
Win you a send date
When going on a date especially if it's the first one, it is very important to always make a great impression. Nothing will make you stand out that wearing a well-fitted bespoke suit. This suit will represent your best self to will you the deserved second date for your effort. Your bespoke suit will always be your wingman whenever you're going out on a date.
Bottom line
Going for any suit off the rack won't give you the clean-cut look you deserve. The best thing to do is to call a professional tailor to make you a custom-made suit. Luckily, the tailor will come to a location at a time of your convenience to take your measurements for Made to measure suits. You will also have an opportunity to choose the fabric and other special features for an exclusive suit that will always turn heads.