Respiratory infections are nothing new, but they are far from being a worry of the past. Millions of people in the world wear different types of masks to protect themselves from infections and flu. There are so many mask manufacturers India and export globally. Wings2fashion is one of the leading Face mask manufacturers in Delhi India.
The face mask filters the air you breathe and protects your lungs. People wear these filtering masks to protect their lungs from common sicknesses like cold, flu, allergies, or other health issues.
With the recent outbreak of coronavirus, people all around the world are looking at face masks to protect themselves from infections and viruses. Different face masks protect from different types of infections.
If you are wondering if face masks are effective or not, and if so, then when and how should you wear them? Read the article to find out the answers.
Face Mask Manufacturers
Types of face mask to protect yourself from infections
If you are looking for a mask to protect yourself from infection, following three types of masks might help you protect yourself from infections
1.   Cloth Face Mask Manufacturers
Cloth face masks are helpful during public settings like grocery shopping, pharmacies, etc. where maintaining the distance is difficult. Though cloth face masks do not offer the same level of protection that a respirator or surgical face mask, they still help in reducing the spread of infection.
The reason being, it helps in preventing the transmission of viruses from people with symptoms via their respiratory droplets.
You can easily make their facemask using basic items like cotton fabric, bandana, etc. The homemade face mask should fit snugly on your face, and it should cover your nose and mouth. While removing the face mask, ensure you don't touch your eyes, mouth, and nose.
Cloth face masks may lower the risk of transmission of the virus from people with symptoms. They are better than not using any mask as it offers a little protection where social distancing is hard.
You have to wash the cloth face mask after every use and wash your hand using an alcohol-based sanitizer or soap and water after removing it.
Also, it is not advisable for children under two years old to remove the mask on your own.
2. Surgical Face Mask manufacturers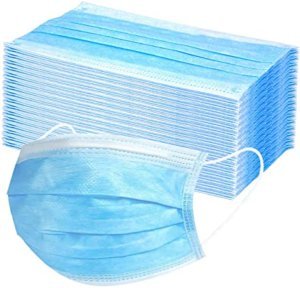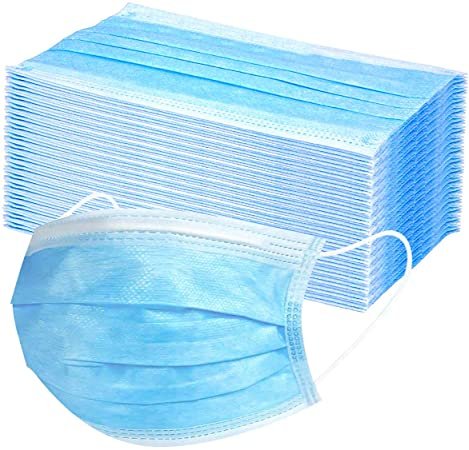 These masks are disposable with loose-fitting that helps cover the mouth, nose, and chin. The FDA approves these types of masks for medical use, and doctors, dentists, and nurses often use them while treating the patients.
This mask protects against splashes and sprays from coughs and sneezes and also prevents escaping of large droplets or fluids that may contain virus or germ from the infected person's nose or mouth.
Most surgical masks are rectangular with folds and pleats. It has a metal strip that can be formed on your nose. The elastic bands or ties can be looped behind the ears, and it helps in holding the mask in one place.
The regular surgical mask is not enough to filter out the viruses and germs. The unique masks with a fine mesh that captures the fine organisms and bacteria are recommended by the experts.
3. Respirators
Respirators are designed to protect the user from small particles in the air like bacteria or viruses. There are different series of respirator masks like:
N series
N series face respirators are non-resistant to oil. It provides protection from liquid and solid aerosol particulates that do not contain oil. The common non-oil particles include dust, iron ore, pollen, non-oil based liquids, etc.
There are three types of N series Respirators – N95, N99, and N100. The higher the efficiency, the more particles are filtered out. The N95 provides 95% efficiency. Out of these three, N95 is commonly used for protection against viruses.
Healthcare workers use these N95 respirators to protect themselves against the airborne infectious diseases.
These face masks protect against both small and large particles. They are more effective against the virus, infection, and flu when compared to regular face masks.
The N series mask does not have any specific life; it can be used as long as the mask is not damaged.
R Series
The R series face masks are resistant to oil, which means it protects one from solid and liquid aerosol that contains oil. They have a service life of 8 hours and the least common type of respirators
P series
P-Series respirators also protect against both aerosol particulates that may contain oil. The life of P-Series respirators is substantially longer. It can be used for up to 30 days or for 40 hours, whichever comes first.
Conclusion
We hope this article helps you understand the types of face masks to protect yourself from infections. And you can find the best Face mask manufacturer online and contact them. Wings2fashoin also a private label clothing and corporate face mask manufacturers and exporter.