If you're heading to a formal event, it's a super exciting time! They are some of the most luxurious events out there, where you can really express yourself, wear beautiful clothes and just have a great time. It can be quite difficult to know exactly what you need to wear for these occasions, which is why we are here with an essential guide to formal women's dress codes!
There are only slight differences between some of these dress codes, which we will be clarifying, but these slight differences are often very important for the hosts which is why a dress code is disclosed in the first place. From black tie, creative black tie and white tie to cocktail and festive, we've got a full guide so you're covered. So, let's get into it and start with the most glam dress codes!
White Tie
First up we have white tie, which is the most formal of all the dress codes. At a white tie event, you would be expected to wear a full evening dress and even gloves in some cases. When you think of white tie, think of the most formal ballgowns, with extravagant skirts and elongated trains. Full skirts are usually preferred, with stunning jewellery but never too much. Strapless dresses are commonly chosen, as they look so sophisticated with beautiful long gloves. You can wear comfortable formal shoes, as they are unlikely to show!
Keep it simple with sleek hair and makeup, to allow your stunning dress to do the talking. Many people find the white tie dress code confusing, but if you go for a ballgown style dress in sophisticated colours and materials, then you won't be far wrong.
Black Tie
Now we have the more well-known dress code; black tie! For black tie, you will probably be expected to be wearing a floor-length dress that screams classic and sophisticated, with opulent fabrics and elegance. Whilst a black dress is the obvious choice, it certainly isn't the only one. This is a great chance to embrace color, although you usually wouldn't go for a heavily patterned or textured dress (this is more reserved for creative black tie, which we will move onto).
Things like a simple strapless red floor-length dress of a velvet deep emerald green dress with simple and sophisticated jewellery always works a treat. Pair your red dress with diamonds or your emerald green dress with vintage emerald rings for the ultimate sophisticated look. If you're heading to a winter event, don't forget your fur or faux-fur jacket, as just throwing on any old winter coat is sure to dampen the effort you have put into creating an exceptional outfit.
The main thing to remember here is to go for a floor-length dress in sophisticated fabrics and more simplistic designs, unless you're attending a creative black tie event where things are quite different!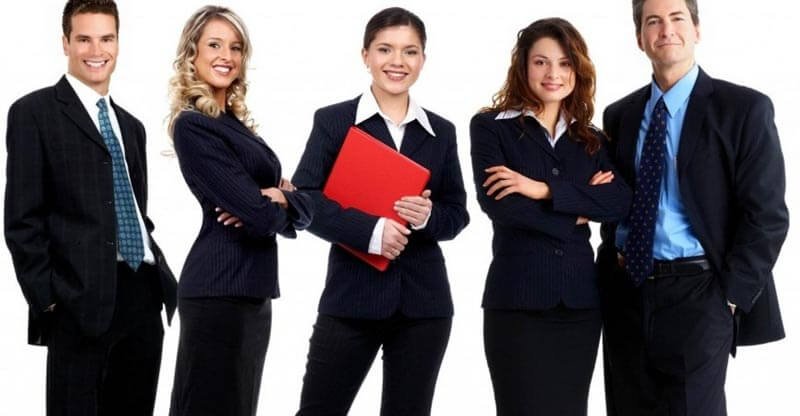 Creative Black Tie
Next up we have one of the very fun dress codes, creative black tie! Creative black tie is a different variation of black tie, with the main difference being you have a bit more freedom to show off your personality! You would probably want to stick with a floor length dress, but really mix things up with the patterns, textures, accessories and everything else. You might go for a more simplistic kind of dress then really bring it to life with fun accessories. Or, go for super simple and sleek hair and makeup, then go for a really big and bold dress that is sure to turn heads.
Overall, this is your chance to bring something fun and different to an event that people wouldn't have seen before, so don't be afraid to have fun when heading to a creative black tie event.
Cocktail
Moving onto the less formal dress codes, we have cocktails. At a cocktail event, you would probably expect to wear either a dress a few inches above the knee or a midi dress, which is the ideal combination of comfortable, elegant, and formal. To give an example, you really can't go wrong with a black fitted midi dress, simple jewelry, Hollywood waves, and a red lip. Or, go bolder with the dress itself with something fun.
You will often see cocktail as the dress code for events that go from late afternoon into the evening, which is why its slightly less formal than the other dress code. It is also common for parties to have a cocktail dress code! Don't be afraid to add some texture with ruffles, ruching or pleating, or bold patterns like floral or embellishments. Cocktail is all about having fun, so try to reflect this in your outfit!
Festive
One of the lesser known dress codes is festive, which is very similar to cocktail but with a festive flair! This means adding some razzle-dazzle, sparkles, bolder texture like an oversized ruffled shoulder or sexy satin. Again, you'll want to go for either a mini or midi dress for a festive dress code, then go big with accessories to bring the look to life. You usually wouldn't see full sparkled or sequin dresses with any of the other dress codes, but with festive, you definitely can get away with it!
Final Thoughts
Events with dress codes can be overwhelming, but we hope we've helped to clarify slightly!
As a very quick summary, white tie, black tie, and creative black tie will almost always call for a floor length dress, with white tie being the most formal. Cocktail and festive are less formal but still gives you the opportunity to get dressed up to the nines. If you're ever in doubt go more simple with your dress in terms of shape, material and colour (with the exception of white tie), then go really glam with your accessories.
Have a great time at the event and remember to have fun, as these events don't come around often for many people so this is your opportunity to go all out!