Are you looking for the world's best clothing world? If so, consider the one from India! India has the best clothing brands of the world. The best clothing brands in India have top-quality apparel designed in sync with the latest style quotient and trends.
The best clothing brands for men add elegance and style to your look. Nowadays, most people go for them instead of purchasing local clothes. Branded clothes are gaining importance, and many people prefer them instead of buying local apparel Thousands of brands are now running online, selling world best clothing brands. Branded clothes boost your confidence and add style. They make you stand ahead of the crowd and feel secure.
Many new fashion trends and styles have emerged, and all the brands are seen competing to produce the best clothing and accessories to satisfy the customers.
What are branded clothes?
Branded clothes are designer clothing. They are designed to appeal to consumers instantly. Branded clothes provide peace of mind. Customers want comfort, happiness, and satisfaction in their lives. Most famous clothing brands consistently deliver a positive experience, and consumers believe the brand is trustworthy and credible.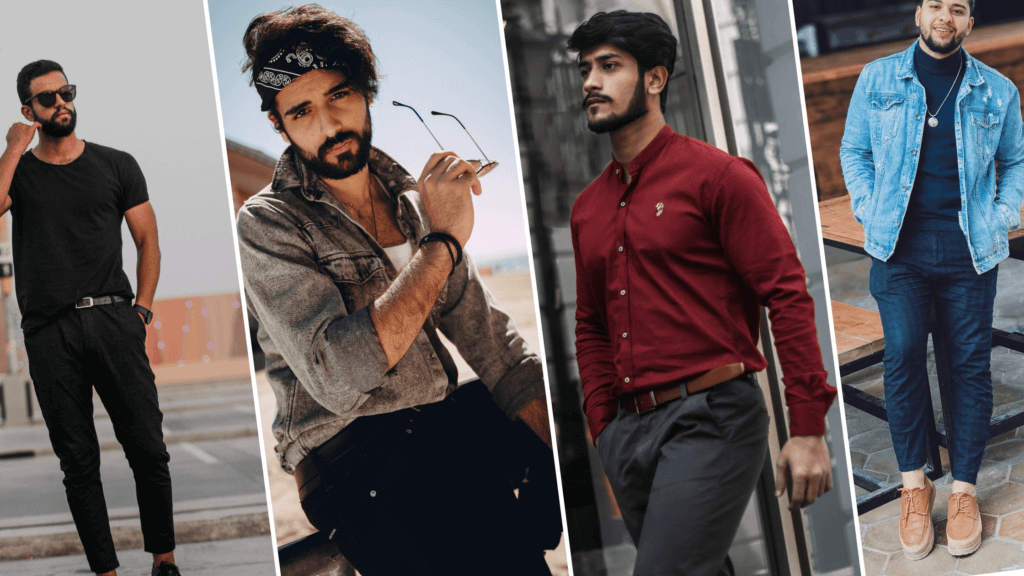 Must Read: How To Choose Sportswear That Will Maximize Your Workout?
Wearing branded clothes comes with many benefits.
They are comfortable: Branded clothes are designed to offer the utmost comfort. They are made from high-quality material that adds comfort level. The branded clothes make you relax and happy. They come in all sizes, and you can choose the size that best fits your physique.
Add elegance: Branded clothes add elegance to your style. They give you a smart appearance while keeping decency as the top priority. They showcase your fashion sense. They add exotic tine to your personality and make you stand ahead in the crowd.
Last for a long: Local clothes are made of cheap materials. You will save money when buying local clothes, but they will not last long. Their colors also fade, and eventually, they become useless within days. Branded clothes are expensive and are made of high-quality materials that last for a long. Their colors stay the same and do not just come off after a wash. With local clothes, you have to spend money repeatedly; branded clothes are a one-time spend. 
Worth the money: Branded clothes are worth the money because of their unmatched quality and durable nature. All the branded clothes last long as compared to the local ones.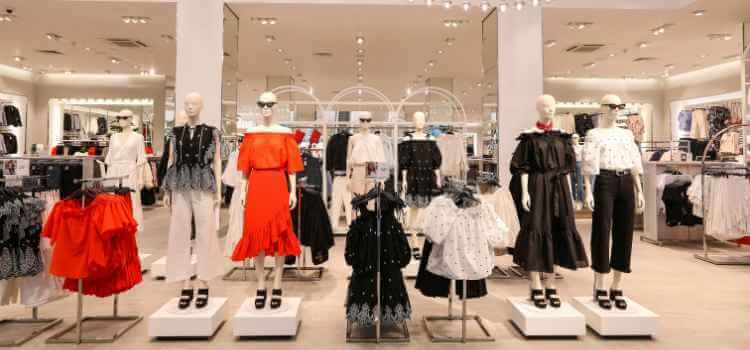 Here is the list of Best Clothing Brands in India
Pepe Jeans
Pepe Jeans is one of the top clothing brands in India. It's founded in 1973 in London. They provide high-quality clothing like T-shirts, Jeans, Shirts, and jackets. Pepe jeans have so many stores and big-size showrooms in India.
Pepe Jeans website: https://www.pepejeans.com/en_int/
2. Allen Solly
Allen Solly is India's largest and fast-growing clothing brand. It provides a premium quality clothing lifestyle. It was founded in 1744 by William Hollins & Co. Ltd. They make high-quality western wear apparel for men, women & kids. Allon Solly brand was launched in 1993 in India by Madura Fashion & Lifestyle and was acquired by Aditya Birla Fashion & Retails Ltd.
You can find out more about Allen Solly's fashion products on https://www.allensolly.com/
3. Biba
Biba Fashion was founded by Meena Bindra in 1998. It's one of the Best Clothing Brands in India for women's and girls' fashion brands. Biba has more than 150 brand outlets and 225 multi-brand showrooms. It is one of the most popular women's wear brands in India.
Here is the official website of Biba: https://www.biba.in/
4. Calvin Klein
Calvin Klein is an American fashion brand it was founded in 1968. Its headquarter is situated in Midtown Manhattan, New York City. It was launched in India in 2007. It is the Best Clothing Brands in India and also a favorite of some celebrities with a large fashion following.
Find more information visit here https://www.calvinklein.us/en
5. Fabindia
Fabindia was founded by John Bissell in 1960 as a top-quality brand. It specializes in various types of Indian Traditional crafts with a wide range of clothing and accessories. Fabindia provides a platform for rural craftsmen to sell their products in the urban market. Fabindia also exports goods globally to European countries.
Visit here for more information https://www.fabindia.com/
6. Flying Machine
Flying Machine is a Best Clothing brands in India launched by Arvind mills ltd. Who provide top quality latest fashion garments to its Indian customers since 1980. It sells products at low cost but are eye-catching. Flying machine is a top well know brand in the Indian market.
Visit here for more information https://www.arvindfashions.com/flying-machine/
7. H&M
If you are looking for budget-friendly clothing then H&M is the best option for you. They provide unique and high-quality garments at a competitive price. H&M is a Swedish apparel brand and its headquarters in Stockholm. H&M operated in 74 countries with approximately 5000 stores globally. It covered 25 cities and 50 locations in India.
You can get more information about H&M India here. https://www2.hm.com/en_in/index.html
8. John Players
John Players is also a Best Clothing Brands in India for men and it is the most popular brand among the Young generation. It was started with the ITC group in India and now it is owned by Reliance Industries.
Check out John Player's online store here: http://www.shopjohnplayers.com/
9. Levi's
If you want to buy Denim Jeans than the first name that comes to mind its Levi's. Its have a huge customer base of Jeans in India. Levi's was founded in 1853 and it came to India in 1995 since then they providing high-quality jeans and clothing in India. Levi's produces casual apparel for both men & women.
Check more at https://www.levi.in/
10. Louis Philippe
Louis Philippe is also an Indian clothing brand owned by Aditya Birla Group. Louis Philippe was founded in 1989 and now it's one of the top Indian fashion brands. They have approximately 2700 stores globally worldwide. Louis Philippe has a wide choice of formal, semi-formal, custom-made clothing, and fashion accessories to choose from.
Find more about LP products here https://www.louisphilippe.com/
Must Read: Top 10 Best T-Shirt Brands In The World
Branded clothing adds an extra edge to our personality. People prefer branded clothes over local ones because of the comfort they experience. Branded clothing adds elegance to your look and is known to last long. India has popular branded clothes that are designed according to the latest style trends and consumer preferences.