At times we look for the latest trends or tend to check out celebrity outfits on the internet, and then we feel that there are many groundbreaking designs to wear this spring. Crochet tops with flared skirts are catching up with the trend as a perfect summer getaway. There are many fashionable apparels that you can pair up with their matching hairstyle to provide an x-factor to your looks.
Center parting:
This hairstyle is every day nowadays as you can pair it up with any ethnic wear or add up with formal wear. The hairstyle looks best with open hairs or can tie the strands in a ponytail. Even a braid at the back looks good, or you can choose to secure your hairs with the bobby pins at the side. The look is quite conventional but can be paired up with the western as well as traditional outfits. This ladies hairstyle is simple yet appealing as it allows the dress to come up and reveal its full grace. Apart from center parting, you can also try side parting if it looks great on you and wears it with casuals or formals as per the occasion.
Must Read: How to Dress Up and Dress Down Dungarees
Deep or no necklines: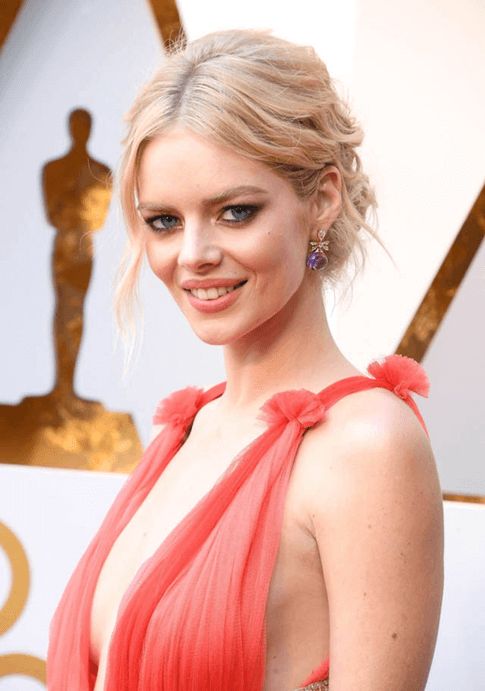 While making your hairstyle, do think about the neckline of your top or dress. Because then your hairstyle can make a lot of difference and you should know what works best for you. You would want to wear your hair pushed back if you are wearing a lot of embellishments or high neck as it can help you elongate your frame. Else, if you are wearing off shoulders or a low neckline, you can wear your hair down or push back. You can try new hairstyles for braids or buns.
Must Read: Top 5 Shirt and T-shirt combination for men: Explore different styles
Formal Wear:
Formal wears are an essential part of our day. There can be many styles, so let's discuss some of them and know what kind of hairstyles will suit each of them:
One shoulder dress: If you are wearing one-shoulder for any formal event, you can try sweeping all your hairs to a side with curls or waves. You can also put it down in a low ponytail or can secure it with bobby pins.
Lace: Lacy dresses or tops always come with a sense of beauty and elegance. The look can be easily matched up with effortless waves pulled loosely into a kind of messy bun, and applying a shine spray over can attract the attention of everyone towards your outfits and locks.
Halter: In any case, you plan to show off your back, shoulders, or neck, the hairstyle you can wear can be a high bun, a fishtail braid, or a chignon. These hairstyles will not be distracting the appeal of your outfit.
These are some of the hairstyles that you can match up for parties, casual wear, and formal wear. They are easy to make and can allow you to stand out in a crowd.
Must Read: How to Pick Right Yoga Outfits for Women?
About Diva divine operating from 2008, is one of the best places to shop for wigs and hair extensions. They are offering permanent hair extensions and premium hair wigs on their online stores. In addition they offer permanent installation of hair extension by the certified technicians. Apart from the traditional hair extensions they offer keratin extension, tape extension and micro ring extension in varied colours.