According to the 1980s Jamaican English Dictionary, reggae music is based on Jamaican dance music style, Jamaican Clothing, combining elements of Caribbean calypso and mento with American jazz, rhythm and blues (R&B), Jamaican Clothing.
The musical genre began in Jamaica in the 1960s. It seemed to be the fastest-growing musical genre in the world. Ten years later, in 1970, it was all over Britain, America, and Africa. It was later recognized as the voice of the oppressed because of the lyrics it contained. Reggae music is mainly associated with the world's famous musical icon, Bob Nesta Marley. He wore long rasta hair and carved a niche market for himself. Bob's melodious and pleasing songs sent messages about social crime, injustice, and equality around the world. If you are a reggae music fan, you may have noticed some special colors connected to the genre especially during their festivities and remembrance events. As much as fashion has to do with colors, the two (reggae and fashion) are related by correlation. So I ask: Does reggae's special colors have a major influence on fashion?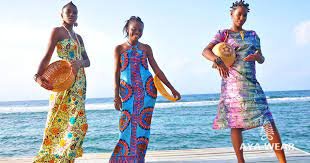 What type of clothing do Jamaicans wear?
Jamaican Clothing Red, Yellow and Green Colours of reggae in a designed outfit
Fashion is relative. So this is not so much a taste for others as an inspiring fashion. It is impossible to talk about reggae without connecting to the long natural hairline wearers (Rastafarians). Similarly, Rastafarians can also not be recognized without red, yellow, or green colors. These colors have a great influence on fashion and music, especially reggae music. Of these important colors, green plays an important role in the reggae fraternity and its growth. Color is very important because it has deep meaning for reggae lovers. There is no doubt that colors are a representation of peace, harmony, and love for reggae enthusiasts. The sense of fashion of many people depends on the individual's style. They could be any of the three colors.
Must Read : How to Find Best clothing manufacturer for your business?
Fans of reggae music
Several renowned world music superstars have stage-performed in dresses with these attractive colors in them to signify their affection for the genre. These colorful clothes were widely used by people. Even to date, most people have an affection for them. Some of the products with which people wear include hats, caps, earrings, gears, bracelets, and so on. At the 2012 Grammy Awards, you will recall that many artists paid tribute to the legendary Bob Marley and wore dresses designed with these colors to signify their immense love for Bob Marley and the reggae genre in general. Stars including Lauryn Hill, Rihanna, Eryka Badu, Maxi Priest, and Co. were in pairs of decorative clothes with fine attires covered on multi-colored stripes.
Jamaican Clothing Traditional
Today, these three (3) colors with an additional color of black which is usually left out are everywhere. Apart from it being all over the place, so many countries created their national flags on the heels of the red, yellow, and green with black colors. Some of the countries that have red, yellow, and Green flags are Jamaica, Ethiopia, Ghana, Guinea, Guinea Bissau Lithuania, and so on. They believe the colors tell their story.
Must Read : The Old Fashion Trend And the Inspiration of Today
Jamaican Clothing Many people have the notion that the three colors with the subtle black are a celebration of reggae roots. In 2016, a reggae music festival (Raggamuffin) was held and it was beyond imagination. The venue was painted with these important colors with great displays and top performances. The event was held in Auckland, New Zealand.
As of late, when you walk to most global clothing/ fashion shops irrespective of the type of clothing being sold, you can be assured of at least apparel with a rasta appeal combined with these colors. They make a great statement!
Must Read: HOW TO BUILD A KILLER WARDROBE WITHOUT GOING BROKE
The fashion of Jamaican Clothing has a very strong appeal and reggae stands tall with its bold colors. Both have an eccentric and elegant connection. The colors of reggae have come to stay. You simply can not wear an attire without a combination of either one of these – red, yellow, and green with a small black "smiling" in the middle.
About the Author
Osei Agyemang is a passionate and creative content writer/editor who is an expert in writing interesting and innovative content. Osei is also an addicted travel enthusiast who likes to visit and tell the stories of interesting places around the world. He is an award-winning National Artist who studied Journalism and Global English Language at the University of Strathclyde and the University of Glasgow respectively.