Cosmetics is one of the most diverse industries and ever-evolving industries in the world. In the year 2022, the total revenue of the Personal care and beauty market was 528 Billion USD, and 25% of it was through online E-Commerce platforms. Aligning all the market trends, Top B2B E-Commerce Websites these numbers are only expected to get higher. 
There are hundreds of cosmetic B2B websites featuring millions of suppliers and brands. Still, it always has room for new players like you, and the right platform can help you grow exponentially. To select these websites, we researched the end customers' buying behavior and how well these B2B marketplaces are keeping their products up to the latest wholesale cosmetic requirements.
Some of those benchmarks are discussed below.
1 Featured Brands and new collections
The beauty and personal care industry keeps on evolving. Therefore, if you want to keep up with the demand, you should go with the sellers who deal introduce new collections and list numerous brands with a strong reputation in the market.
2 Sign up, Bulk Buying, and Selling Policies
The majority of B2B cosmetic portals have a complex sign-up and product posting procedure. Most websites prefer to have buyer-friendly terms to support them on most cases. On the other hand, sellers have to follow stick regulations. Plus, even the slightest mistakes can get your account banned. Such regulations mostly limit the scope of your growth.
3 Competition
Every B2B marketplace has different wars going on between traders. It includes wars of price, customer acquisition, and a lot more. While selecting a platform for your business, you should know your strengths and weakness and then select the marketplace accordingly.
List of top 10 cosmetic B2B marketplaces in 2023
Here is the list of the top 10 B2B cosmetic websites that can help you grow.
1 Amazon
2 Tradewheel
3 BeauteTrade
4 FashionTIY
5 Wholesale Makeup
6 TradeIndia
7 Sephora
8 Trade Korea
9 AP Beauty & Cosmetics
10 Wholesale05
1. Amazon
Amazon is the world's largest B2B E-Commerce website that deals in almost every category from A to Z. In the year 2021 when Covid-19 still had a strong influence in the global market, their revenue in the beauty and personal care industry was around 2 Billion USD. They have earned the trust of global buyers through their buyer-friendly policies. You can also view the genuine reviews and can also return them if they are not up to the mark. If you ever observed the marketing techniques of Amazon sellers, you might be aware that it is filled with price wars. You can make full use of it by making bulk purchases at discounted rates. 
Must Read: 5 Things to Keep in Mind When Starting Your Clothing Business
Even though it is arguably the best B2B cosmetic website for sourcing, selling here is an entirely different story. They have got thousands of verified sellers in almost every category. Furthermore, they have introduced paid promotions for products that make it almost impossible to get leads organically. Yet, if you spend some time in understanding its algorithms and are willing to invest something, you can get amazing results out of it.
2. Tradewheel.com
Tradewheel is a one-stop solution to meet all your bulk cosmetic buying and selling needs. To make them stand out among all of their competitors, they focus on making the bulk trading experience as easy as possible. You can create your account and post your products here for free within only a few minutes. After that, you will be getting leads from companies in the USA, Europe, and all over the world. To use this B2B cosmetic portal at its full potential, you can also get their Premium Membership, and their International Sales Managers will do the accurate business matchmaking for you.
On the other hand, it is the hub of globally recognized makeup and beauty care brands. Contact their seller or post a free request for quotation to get offers no other marketplace can meet. If you ever get puzzled, their support staff is also supportive and available 24/7 to make sure you get a fast and smooth sourcing experience. 
Must Read: Best Clothing Brands in India
3. BeauteTrade
BeauteTrade is a specialized B2B cosmetic website popular for its wide range of makeup and skin care products. They have also collaborated with globally recognized brands that are highly in demand and trending among customers. Explore their product categories or search for the specific item you want to buy and you will get an endless number of options. Furthermore, they keep updating their product catalog to keep up with the latest demands.
When you shop from BeauteTrade, you get a fast and secure sourcing experience. you only need to contact their suppliers to ask for quotations or post free RFQs. After that, you will have multiple offers to choose from. A majority of their sellers are always open to deal with flexible MOQs and give great discounts. In short, they always have cosmetic product manufacturers to satisfy your needs on terms that no other website can match.
4. FashionTIY
FashionTIY differentiates itself by featuring its cosmetic goods at the market's lowest prices. According to their claim, their supplies are 70% cheaper than other B2B cosmetic websites. Even if you compare their prices, you may also agree that in most of their categories, their rates are much lower. You can also use their discount coupons to get additional discounts. Therefore, they are the first choice for new businesses stepping into the wholesale makeup industry. They also introduce new collections every season to ensure that you never run out of options to choose from.
Unlike most bulk trading E-Commerce websites, they encourage dropshipping and provide private label packaging for it. They also have no MOQ requirements, so you can also use FashionTIY to start your own B2C dropshipping brand. Briefly, if you are interested in the dropshipping model, you will have a hard time finding a better website than FashionTIY. 
Must Read: Paris Fashion Week 2023
5. Wholesale Makeup
It is a specialized B2B cosmetic place that only deals in bulk wholesale makeup. They do not feature third-party sellers. Instead, they are the actual manufacturers and sell them at wholesale prices. Thus, you can place your order here with confidence.
If you are looking to make bulk purchases, the best time would be to wait for a discount event like Christmas or black Friday. Why? At these events, they would give you additional discounts that no other B2B marketplace can match. Their MOQs are also reasonable for most small-scale companies.
6. TradeIndia
You might have already guessed from their name that it is a gateway between Indian exporters and global buyers. Their directory comprises more than 10 million users who generate more than 120 million inquiries in a year. In the global wholesale industry, Indian sellers are known for selling premium quality products at low per-unit prices. Their low costs are because of their large-scale production. However, it also results in slightly higher MOQs than most B2B cosmetic marketplaces.
Personally, I would recommend you to only deal with the sellers with the "Trusted Seller" badge. These are the verified companies audited by TradeIndia's officials. This way, you can minimize the risk of getting ripped off.
7. Sephora
Sephora has been operating in this industry for around 2 decades and has built a strong reputation, especially in the US market. This B2B cosmetic portal has got specialized categories for skincare, makeup, brushes, and a lot more. They have also partnered with numerous cosmetic brands that sell at the most affordable prices. Most of their sellers also give free samples to build trust.
There are hundreds of websites that deal in a wide array of bulk cosmetic products. But Sephora distinguishes itself from competitors by building a strong customer relationship. 81% of their bulk buyers are repeat customers (Most businesses consider 25 to 30% repeat customers to be a good rate). If you like to find a reliable supplier and stick with them for a long-term trading relationship, you can be wrong with Sephora.
8. tradeKorea
Globally, Korean cosmetics are always in high demand. So, what could be better than sourcing them directly from Korea? It is simply the best platform to fill your inventory with the brands that are high in demand and keep their products up to the latest market requirements.
While sourcing cosmetic supplies in bulk quantities, what factors do you look for? Brands, quality, pricing, and many more. Right? tradeKorea is a B2B website that ticks all of them on a single page. You only need to search for the specific items you are looking for, and you will get the most diverse range of options to choose from.
9. AP Beauty & Cosmetics
Ap Beauty & Cosmetics is a globally recognized name in the wholesale cosmetic industry. They are also featuring reliable pharmacy cosmetics manufacturers with proper licenses and documentation. Therefore, it is the first choice for businesses that prefer quality over prices and other factors.
To differentiate themselves in a world full of B2B cosmetic portals, they are featuring sales managers who can help you find the best trading leads and remove all the language barriers. Unlike most E-Commerce websites, they get most of their traffic through their social media pages.
10. Wholesale05
Wholesale05 was launched in the year 2021. In a short span of time, they have got a diverse collection of cosmetic items. If you are looking to buy premium quality or branded cosmetic supplies at discounted prices, you should also visit wholesale05 at least once. They always introduce new discount offers in every season. Search for any cosmetic good you want to buy, and you are likely to get multiple options for it. They feature more than 50,000 products, and this number keeps increasing every month. With them, you can keep your inventory up to date with the ongoing trends at the market's lowest prices. 
11. Wings2fashion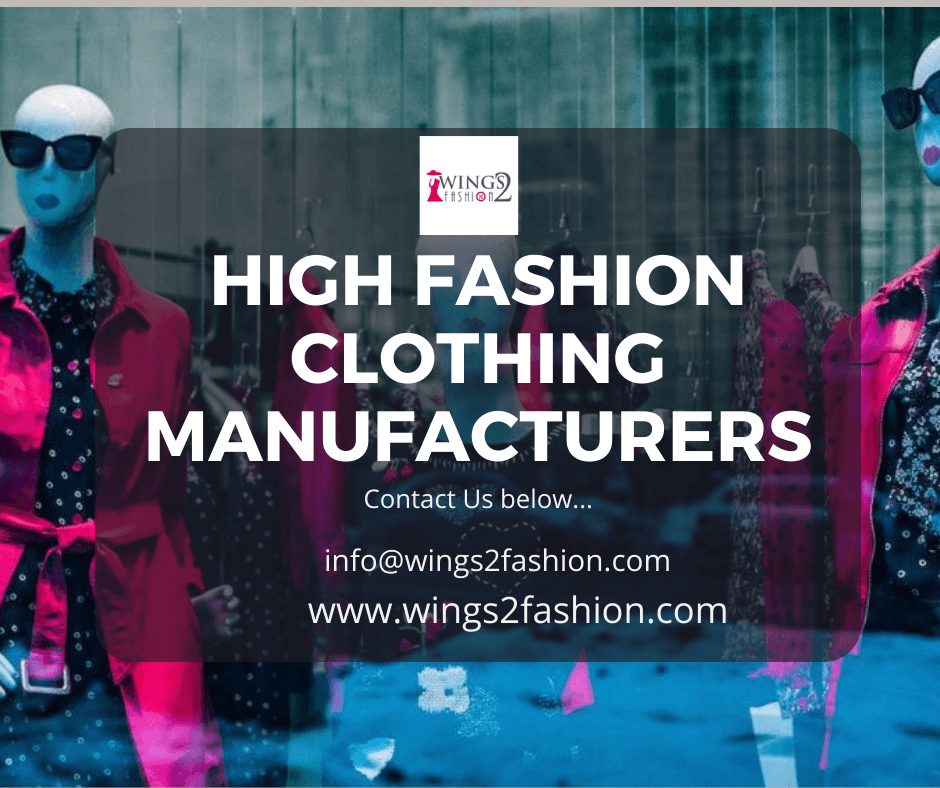 Wings2fashion is a Leading B2B Clothing manufacturer in India. It was launched in the year 2014. Wings2fashion has world wide client portfolio from a European country. They are a leading Exporter of Garment to top most brands worldwide.
Conclusion:
In 2023, there are thousands of B2B cosmetic websites out there, and each one has its own pros and cons. To make full use of global digitalization, you should study the market and create a tailored strategy on how you can penetrate it. Also, remember that a bulk trading website that did wonders for one business might not be great for you because each market has a different audience and requirements.