Many independent T-shirt businesses sell funny T-shirts to custom-made T-shirts for special events. It is possible to think that you require lots of cash to start selling T-shirts. It is possible to begin your own company with minimal capital. Some options let you earn profits without managing the printing process or even shipping the t-shirts.
I have list down the key points when you start a t-shirts business or starting a clothing line. It helps you to start.
1- Know Your Audience
The market for T-shirts is highly competitive. For success, it is essential to identify your area of expertise. Maybe you want to market to fraternities, churches, teams, or even companies. It does not matter your target, as long as you agree to one. If you don't, you'll be at risk of finding boxes of T-shirts collecting debris in your storage area.
2- Design the T-Shirts
Make your T-shirt's design using inexpensive or free software like Paints hop Pro or Gimp instead of high-priced graphics software. A graphics software that isn't costly can perform similar functions and produce the same files formats as more expensive ones. If you're unsure how to create it, then look for a freelance designer through Fiverr, Dribble, and Clothing Manufacturers site. Based on the artist's expertise, the cost for a T-shirt with a single design could be as low as 5 to 20 dollars.
Best T-Shirt Printing Method
There are various methods to print your designs onto T-shirts, regardless of whether you design them yourself or work with manufacturer of clothing. The choice of the method you pick is contingent on your business's plan of action and the amount you are willing to invest in the event of any equipment.
Screen printing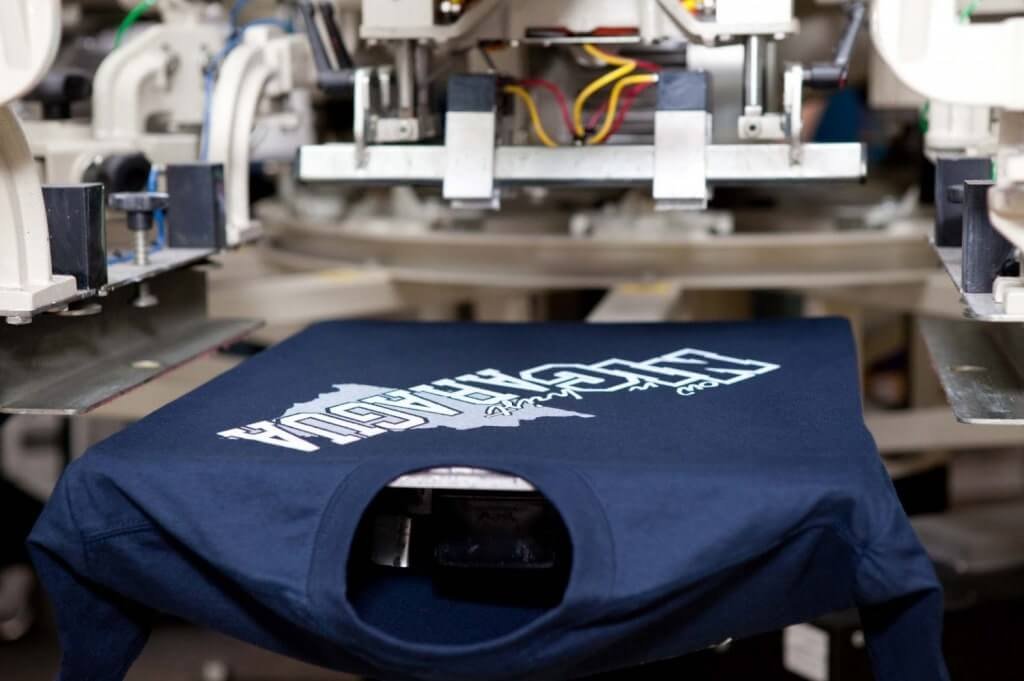 Screen printing is a well-known method to transfer designs onto T-shirts. However, the lengthy initial setup process makes it common to obtain a reasonable price when you purchase in large quantities through screen printers. Screen printing offers high-quality printing, especially for complex designs or images with various colors.
Heating Transfer.
With the heat transfer method print your designs onto transfer paper and then transfer the designs onto your clothing using the heat. The benefit of this technique is it permits single-print custom designs.
The disadvantages are that if you're looking to make it your own, it is necessary to purchase an expert heat press which costs anywhere from a few hundred dollars to thousands of dollars. In addition, the quality and durability of the printing are lower than other methods.
Direct-to-Garment.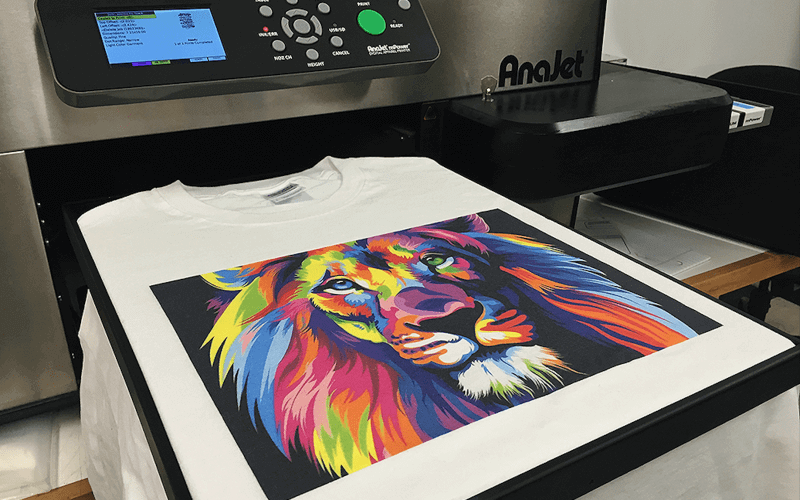 This method works similarly to a standard printer. The artwork is directly printed on the shirt. Its main benefits are printing unlimited colors, excellent print designs, and accepting orders with low minimums. It is rare to get bulk discounts from a printer that uses this method.
Print-on-Demand T-Shirt Services
I have list down the best custom t-shirts manufacturers in the USA so, you can utilize a print-on-demand service for custom t-shirts. These services let you design and print shirts, then sell them through an e-commerce platform, and earn profits without handling the printing process or even shipping the t-shirts. When your company is established, you will purchase the equipment needed to create your printed shirts and earn more money in the longer term.
Designing a Website
An excellent way to sell your T-shirts is through your site. Creating your website doesn't require a lot of money or be complicated. Think about using an online e-commerce platform like Shopify, which allows you to create your website for a minimal monthly cost. Most e-commerce platforms offer low-cost templates to enable you to add your designs to the page.
Marketing Your T-shirt Business
The most efficient free marketing tool for your business selling T-shirts is social media like Facebook or Instagram. The founders of the T-shirt business Anomalous recommend posting engaging and exciting content to attract genuine followers.
For instance, you could provide a list of things that could go with your outfit. Anyone can click "Like" on your posts whenever they want to, but they probably won't care. If you create good content, you'll get real followers. Although this might be more challenging, at the final point, having a true fan is more valuable than a bunch of non-interested followers.